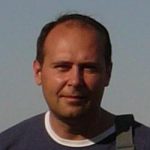 Hey, I'm Drashco, the founder and editor-in-chief of FREEonPLATE.com - the one-stop web resource center for anyone interested in DIY solar projects, DIY car repair and DIY Cell-Phone fixes.
I created FREEonPLATE.com because I want to help out DIY beginners who feel like they're hamsters running on a treadmill and getting nowhere.
Lately, I've seen such a HUGE upward trend in blogging. Without hesitation, I decided to pack all my knowledge and experience in this tiny little website.
My blog is geared towards:
Beginners who are looking to dip their toes in the world of DIY
DIY-ers who are looking to improve their techniques and get fresh ideas
Anyone else who wants to learn about the practical usage of solar energy
Sharing some lifehacks, instructions on how to fix the cell reception, fix your car, etc.
More about me:
I've been working in the  financial technology and eCommerce industry for more than 15 years now. Not long ago, Fintech was one of the most exciting spaces you can work in the Tech scene, but now it has changed a lot!
You must be asking why?
Because Financial technology is now all about Fintech startups, which mostly end up nose-diving. Or they become super successful only to get acquired by some huge financial technology player.
I'm also a big fan of Star Wars, Stargate Universe, and Star Trek. I enjoy hiking and playing table tennis. And finally - I like building amazing DIY projects and sharing the details with other people.
As a beginner, I started with small & uncomplicated DIY projects, failed many times, but learned a lot along the way. Since then, I've brushed my skills, built numerous DIY solar heating systems, wind generators, and other gadgets.
So you're in the right place.
Enjoy!
As an Amazon Associate I earn from qualifying purchases.