Jeep Renegade Secret Compartment [Revealed!]
Everyone is talking there are supposedly some hidden compartments in each year  Renegade model.
Like most of you, I was curious if Jeep Renegade secret compartment is an urban legend, or not.
So I tried to locate them on both US and European models.
Here is what I found.
But before I share it with you,
I have to say that none of this is not mentioned in the official 2021 or 2018 Jeep Renegade Owner's Manual (make sure to download it if you do not have one).
So let's dive right in.
Table of Contents
How to Find the Jeep Renegade Secret Compartment? 
If you inspect what's under the Jeep floor mats, you'll notice a small compartment located just under the front passenger side mat.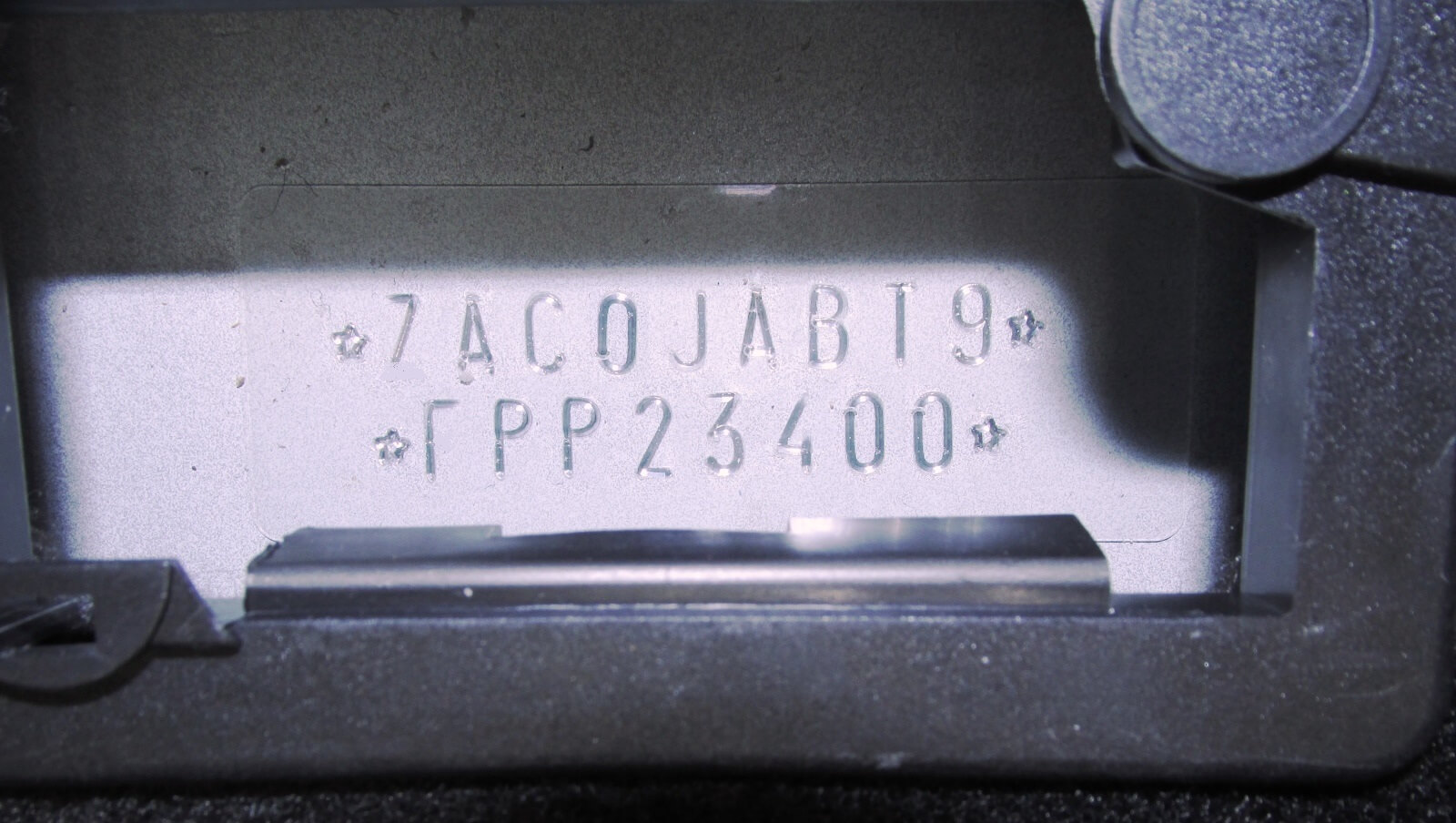 On the passenger side, under the floor mat, there is a 5"x 3" door that pops open. Although the panel is quite small, the cavity underneath is somewhat larger than the opening: cca 4.25" square and 1" deep.
Jeep secret compartment slides open and is about the size of a pack of cigars.
After detailed checkup, I found it has the VIN imprinted underneath it - so it's obviously not a stash compartment, rather it's just another place holding VIN on the vehicle subframe.
NOTE: Think twice before hiding/putting anything in that compartment. Small objects might slip or slide through the cracks and openings and you might not be able to retrive them (ever!). Or in the best case scenario, retrieval could be a quite difficult task.
Another Hidden Compartment in Jeep Renegade
BONUS TIP: There is one more secret compartment, that can usually be found on Renegade Trailhawk and Renegade Limited (mostly on Euro models).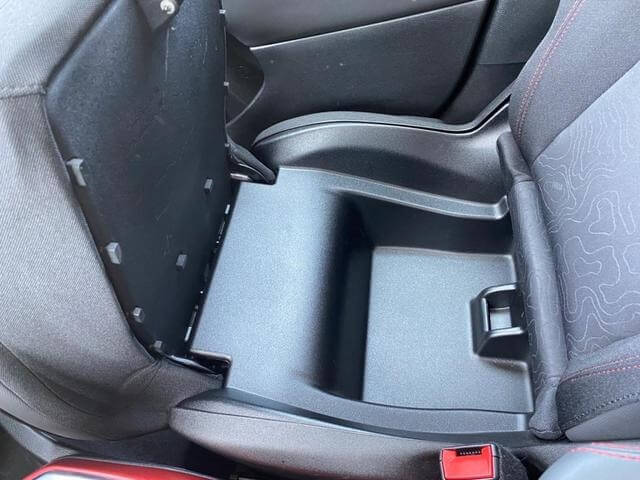 Europe model's passenger seat flips up, and voila - there's a first aid kit packed under.
So if you did't know you have one - It's right underneath your seat!
See also: The best car hidden compartment kit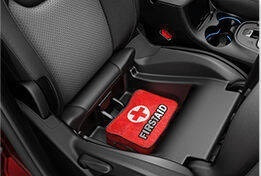 Let's also see what other people are also asking:
Where are all the hidden things on the Jeep Renegade?
Does Jeep Renegade have a hidden animal?
How many Easter eggs does the 2018 Jeep Renegade have?